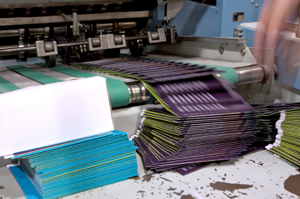 NYC Business Print Services
Since first opening, Bestype Imaging has carried a strong tradition of providing printing services in NYC. We offer a wide range of products that can fit the need of any client, including business cards, brochures, books, banners, and so much more. 
Time and time again, Bestype Imaging has upheld the reputation of New York City's favorite print shop by consistently meeting the print service demands of NYC locals and businesses. A tremendous part of our success stems from the combination of a focused team, modern printing equipment, affordable print prices, and rush printing turnaround. When it comes to growing your business, we are committed to providing premiere printing products and service solutions.
Print Products NYC
Customized announcements for any event in NYC! Wedding Announcements, Birthday Announcements, Anniversary Announcements & More!

Annual Reports NYC Professional Annual Reports when and how your business needs them done perfectly every time.

BannersNYC's Bestype Vinyl Banner Printing Services. Large or small we can make your brand get noticed!

BookletsNYC's Best Booklet Printing for all your event business and program needs!

BrochuresNYC Leading Brochure Printing Company!

CatalogsNYC Catalog Printing for all your fashion and business printing needs!

Color CopiesNYC Color Copying! Affordable and ready to pick up when you are!

Engineering CopiesEngineering Copies in all sizes and formats for NYC Engineers and architects.

EnvelopesNYC bulk order and custom designed envelopes for all occasions!

FlyersFlyers! Flyers! Flyers here. Take a flyer. Learn all about what we want to say in NYC!

LabelsLabels for all your inventory, office infrastructure, education needs and more! NYC Bestype Labels when you need them!

Legal ExhibitsLegal Exhibits as professional as your practice represents. NYC best Legal Exhibit Printing source for any type of legal need.

LetterheadFor Business or Personal use, let anyone in NYC know who and what you are with Bestype vast and exquisite range of customized Letterhead
Print Services NYC
Specialty Print Finishing