Book Publishing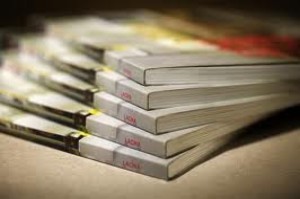 Despite the ever-growing popularity of e-readers, for many New Yorkers books are still a beloved medium of communication. From your presentation booklets to self-publishing your book, We offer a wide variety of options. Bestype has several in-house paper and cover stock selections as well as different forms of binding befitting every job description.
Books come in every size and shape in todays publishing.  he fonts, images and layout are also key to making a book be noticed and compell would be readers to grab a copy off the shelves.
Our design team can work with you to capture the essence you wa t your book to best demonstrate to your audience. Let Bestype help to make your masterpiece become a reality.  
Call Bestype today or click here to Get A Quote and begin the process to making your books original works come to life with our publishing printing expertise!