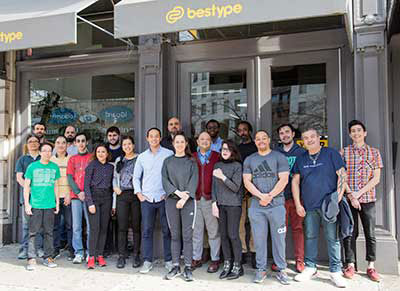 Bestype: Providing Printing Services in NYC for 40 Years and Counting
Our Team
When you print with Bestype, you put your projects in the caring hands of an in-house team of 20+ printing and graphics specialists. Digital, offset, large-format and letterpress printing are all done right here in our Soho shop on state-of-the-art equipment. Drop in and see your work being produced in real time, approve life samples and proofs, and chat with our production team about subtle changes to color and trim.
This integrated process is what makes us different from a corporate printer or a "new kid on the block"—our deep roots in this city, and commitment to the businesses and artists that make it great. When you see that Bestype yellow banner, you know that you're getting the real deal in New York City printing: professional, fast and nothing less than exceptional.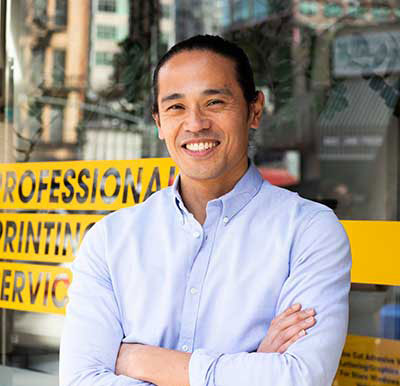 Our Owner
Bestype Printing has always been a family business. Owner John Lam spent weekends and summers interning at his parents' business, the original Bestype: a graphics service bureau specializing in typography, desktop publishing, film color separations, and various printing methods. After earning a degree in engineering and working in management consulting for a couple of years, he yearned for the hands-on experience of running and growing a small business. He's been at the helm since 2001, transforming Bestype from a graphics bureau to a go-to printing services provider invested in the latest and best technology.
Every day, John renews his passion for the New York printing industry, especially when building lasting relationships with clients and providing his staff with opportunities for growth.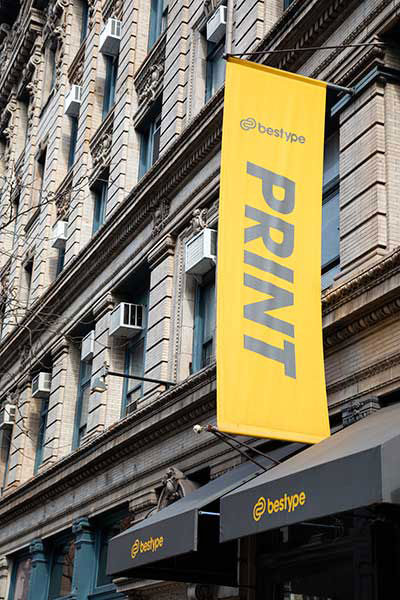 Our History
In the 1978s, John's father, a Pratt graduate, started his first shop in Chinatown, helping graphic artists, students and other creatives in the days before Adobe. In the 1980s, he worked side-by-side with artist Barbara Kruger, setting her iconic Futura italics type. We still have an autographed piece from her (now archival) inkjet printing process.
In the early 2000s, we worked with street artists like Dash Snow, color copying Polaroids for zines showing New York City in all its downtown grit. Around that time we also helped Zac Posen, then right across the street from us, get his start by printing the lookbooks from his very first collection. George Clooney even spent an afternoon in Bestype while filming the movie Michael Clayton—you can spot our name and logo in the film if you look closely!
In more recent years, we helped Uniqlo spread its brand presence as one of its very first United States vendors, and worked with brands including Facebook, Google, Meetup and many others to bring an artisanal touch to all their printing needs.
For artists, designers and businesses, Bestype Printing has been a longstanding presence. As the industry changed, we've always been on the cutting edge, evolving to desktop publishing, laser printing, and now, digital printing and speciality printing services.
Get a quote for your print project today, or give us a call to learn more about how we can help: 212-966-6886.